Girlfriends.
We want them.
We need them.
We seek them out.
Some of them stick around forever. Some of them for a short time. Some of them we dispose of just because.
Why?
We need girlfriends because we are women. Simple as that. We need to bond with other females so we can share, experience, vent, discuss, analyze and question everything. We are good at sharing our feelings, thoughts and emotions and we do it all really well as a team.
We wouldn't be true to ourselves if we didn't seek out Girl Time every now and then. We need it, really. Without it we feel lost. Alone.
But …

We sometimes get on each others nerves. We sometimes cross the line and say too much or we wimp out and say too little.
We sometimes take each other for granted. We sometimes suffocate the other.
We sometimes hurt each other without even knowing. Perhaps, sometimes we hurt each other on purpose just because we're hurting ourselves.
We sometimes can even be jealous of each other.
Also …

Most of us learn to value the true meaning of friendship while others still have a lot to learn.
Friends are there for you when you need them, not when it's convenient. Some friends just use, abuse and dump on you repeatedly. These friends need to go. They're useless.
We know which friends are real yet we often hold on to the friends who are not in hopes that one day they'll come around. I wouldn't hold your breath for too long.
Finally …
We all know who our true friends are. It's not that hard to figure out. We need to hold on to them. Tight. Don't disappoint them. Treat them well. Let them know often how much they mean to you.
We girls need our friends but … only some of them will be keepers.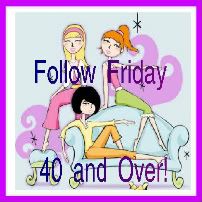 Linking up with Java from Never Growing Old today:)