jumped off a plane while wearing a parachute.
bungy jumped off anything.
gone skinny dipping.
sunbathed at a nude beach.
backpacked Europe.
won a contest.
been river rafting.
gone snow camping.
eaten the internal organs of an animal.
terminated the life of any animal other than spiders, bees and a snake (once).
had a mud bath or hot rock massage.
gone on a shopping spree.
had a brother or a son.
been to Hawaii.
had any big regrets.
had an Iphone, an Ipod Touch, my own laptop or a Kindle (hint hint).
caught a fish.
run a marathon.
lived in another country.
gone skiing or snowboarding.
gone scuba diving.
been surfing.
written a novel or a book for children.
been on television.
vlogged.
I think I need to get busy!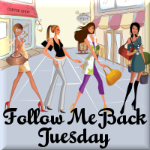 Linking up with Boobies, Babies & A Blog
for her Tuesday Blog Hop!
Join in on the fun!