I'm taking a break from the blog today because I'm over at JDaniel4 Mom's blog visiting with Deirdre!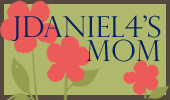 Yes, we're virtual visiting with each other and drinking coffee!
She's asked me to share a story for her Pause Life For a Moment meme.
I couldn't say no.
I love Deirdre.
So come on over and join us. Deirdre makes the best vanilla lattes and you can listen to me babble about how hubby and I paused life for a weekend!