I'm not here today but I'm certainly somewhere!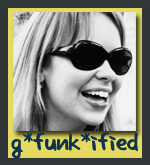 Greta from GFunkified asked me to write my two-bits for her meme Great Expectations.
The topic?
I could write about any expectation I have had and what it actually turned out to be like.
I literally jumped out of my seat.
And out of probably a million and ten expectations I've had in my life, which do you think I choose to write about? Duh!
Find out here!
Meet you over at Greta's place!